MugStock: A Festival of Music & Merriment
at Strathallan Castle, Friday 4th – Monday 7th August 2023
MugStock is a Festival of Music & Merriment. Our 5th instalment will take place 4th – 7th August 2023. We are musicians and music lovers who seek to produce the best and friendliest wee festival possible. MugStock is a not for profit event which favours creativity over commerciality. We have an enviable track-record for programming some of the greatest new and established musical talent from across Scotland and beyond.
MugStock took place for 4 years in its namesake Mugdock Country Park, and from Friday 4th – Monday 7th August 2023 will be reborn in the grounds of our stunning, spacious and central new venue Strathallan Castle.
This year's lineup includes Idlewild, Craig Charles, Beardyman, Utah Saints, Henge, Colonel Mustard & The Dijon 5, London Astrobeat Orchestra Performs Talking Heads, Mungo's Hifi, Siobhan Wilson, BIS, Preston Reed, Mickey 9s, Girobabies & Mr Boom!
Tickets are on sale now with monthly payment plans providing the most affordable way possible to join our community and secure your spot at MugStock 2023.
MugStock is also engaged in refurbishing and reactivating new premises The MugShack: Cumbernauld's old town hall. The MugShack is our headquarters and will soon be the venue for gigs, jam sessions and community projects. And we also now run a creative co-working space in the centre of Glasgow called Festival Studios.
We are so grateful to our extended community for helping us make the festival we all want to go to and we can't wait to welcome you to Strathallan, the MugShack and Festival Studios.
Weekend and Day Tickets are on sale now, with a huge range of discounts and concessions. Children 5 and under go free. We'd love you to come for the weekend, because it helps to create more of a sense of community to see the same faces each day. Weekend visitors will be rewarded by:
Up to 77 hours of Free Weekend Camping, from 12pm Friday 4th – 5pm Monday 7th August, with a choice of quieter and noisy bits, and campsites for families and those with accessibility needs

Exclusive access to a Flashmob Bootcamp (3 – 5pm before gates open on Friday 4th). Arrive early to get in on the secret…

An exclusive Monday Warmdown session (more below)
Monday Warmdown
New for 2023, the music will continue into the Scottish summer bank holiday Monday afternoon, with a cool down session designed to recharge the batteries for the journey home, featuring a bonus programme of live music on Monday from 11am – 2:45pm, and a luxuriously decadent 5pm Monday campsite curfew.
Take Monday Off!
The core MugStock team are working hard behind the scenes and we are so excited to share recent developments which will ensure that MugStock 2023 is more than worth the wait, and easily the best festival yet.
The sooner you buy, the less you pay!
You can get your tickets here with instant payment plans available now: https://mugstock.org/tickets/
Applications for performers and workshop providers, volunteers and traders are still open.
Lots more news coming soon. If you haven't already done so, please Follow MugStock on Facebook / Twitter / Instagram / Youtube for news, previews, lineup announcements and behind the scenes insights. And keep scrolling to see videos from previous years…
We wouldn't have got this far without the support of our amazing audience, donors, contributors, friends and families. We thank you all!
MugStock Loves You!
x
Watch The Highlights Of Previous MugStocks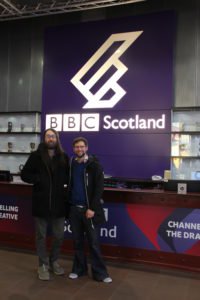 We were delighted that BBC journalist mary McCool decided to write about the...
read more
MugStock has found a new home at Strathallan Castle. MugStock 2020 will take...
read more
We can't believe that MugStock's debut at Strathallan Castle would have been next weekend. To mark the occasion, with just over a year until this dream becomes a joyous reality we are going to be...
MugStock 2020 will not go ahead. MugStock exists to bring happiness, culture, music, and space for a good boogie with family, friends and strangers. Sadly, in the current climate, we still cannot be...