MugStock: A Festival of Music & Merriment
at Strathallan Castle, Friday 18th – Monday 21st September 2020
A few weeks ago we announced a contingency date for MugStock. We can now confirm that we're going with the later date.
 MugStock will take place at Strathallan Castle from Friday 18th – Monday 21st September. 
 We think it's important to all have something to look forward to, and this decision greatly increases our chances of getting a wee shindig together before the summer's end.
All tickets sold have been automatically transferred to the new date, and in the event that we still can't proceed in September, will roll over to 2021.
If anyone can't make September, they can choose to roll over their ticket to next year, or request a refund. We have emailed all ticket buyers with full details.
The 5th MugStock takes place at new site Strathallan Castle, near Auchterarder in Perthshire from Friday 18th – Monday 21st September 2020, with music, merriment and extraordinary occurrences across 4 days.
Profiling the best emerging talent from Scotland and beyond, MugStock has earned a reputation for its diverse musical programme.
Workshops, films, walkabout performers, site decor and camping help add a bit more magic. Reasonably priced bars will sell a fine range of hand selected Scottish produce, and a village of independent traders will offer a wide array of food, clothing, festival essentials and gifts.
A festival for all ages, MugStock has been highly praised for attracting a friendly and diverse audience who help create our much remarked upon safe and relaxed atmosphere.
New for 2020 the music will continue into Monday afternoon, with a cool down session designed to promote responsible festival going, and see everyone off with style. Take Monday Off!
The core MugStock team are working hard behind the scenes and we are so excited to share recent developments which will ensure that MugStock 2020 is easily the best festival yet.
Applications for performers and workshop providers, volunteers and traders are open now.
Lots more news coming soon. If you haven't already done so, please Follow MugStock on Facebook / Twitter / Instagram / Youtube for news, previews and behind the scenes insights. And keep scrolling to see videos from previous years.
We wouldn't have got this far without the support of our amazing audience, donors, contributors, friends and families. We thank you all
MugStock Loves You
x
Watch the MugStock 2020 Teaser Video
No Results Found
The page you requested could not be found. Try refining your search, or use the navigation above to locate the post.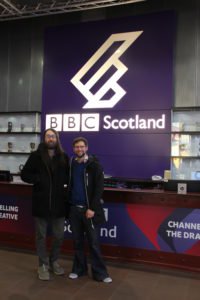 We were delighted that BBC journalist mary McCool decided to write about the relaunch of MugStock and our move to Strathallan Castle. Mary interviewed Mugstock directors Nelson and Govan for the...
MugStock has found a new home at Strathallan Castle. MugStock 2020 will take place on the castle's estate over the weekend Friday 31st July - Monday 3rd August. MugStock takes its name from Mugdock...